How It all started. For 20 years, Dean Cuanso, Founder of Watwatworld was already active in community affairs even as a student. He started with the Supreme Student Council of Saint Louis University. He also founded a University Wide Organization called Mother Nature in 1997. His exposures to the realities of remote living opened his love of community service. No matter how big or small your contribution is, monetary or service, does not matter. What matters is that you did it because you love to, he said. Here are some pictures of his early community exposures.
In 2007, Watwatworld has been active in community programs. We have been participating in outreach programs and tutorials. Today, Watwatworld still believes in the age old saying that if you share your blessings, it will come back a thousand fold.  Blessings come in different form. It can be in the form of money or it can be in the form of assistance or in the form of goods. But regardless of the form, sharing even a small portion of the blessing to those who are in need will bring out the "human" in you. Last Monday, October 10, 2011, Watwatworld sponsored a feeding program at a day care center in La Trinidad in cooperation with DECAT ( Development of Ethnic Cultural Arts and Traditions of the Cordillera) Organization headed by It's President Mr. Dean Cuanso. The feeding program was aimed to give joy and happiness to the kids and their parents.  The children, most of them aged 3 – 5 years old, enjoyed the action songs made by DECAT officers Dennis and Paul. You can see their bright faces with happy smiles. At the end of the feeding program, that was the time when we heard the different problems surrounding the lives of the little children and how their parents are struggling to make ends meet. At the end of the feeding program, the children were happy and jolly. Looking at them made me wonder if the reaction would be the same if the children were born rich. Will their eyes and mouth widen with excitement upon seeing a fried chicken leg and noodles or will they frown and demand for spaghetti and cheeseburger? It's just a thought. What do we get in return out of these outreach programs? When you see people laugh, smile or giggle because of you and what you have shared, that my friend is priceless.
Mr. Dean Cuanso, Administrator of Watwatworld, Accents and Petals, and Quantumin Plus Org, has been supporting various activities both online and offline. He said that most of the time, part of his earnings in Accents and Petals and Quantumin Plus is used to support educational and community activities. According to him, giving back to the community in form of programs and activities, no matter how small, is a good way to say thank you.
December was a season of giving, and what  a better way to spend Christmas is to share gifts to the children.
 First Pine Tree Festival
Sitio Piminggan, Barangay Ansagan,  Tuba, Benguet,
3 day 
Community Outreach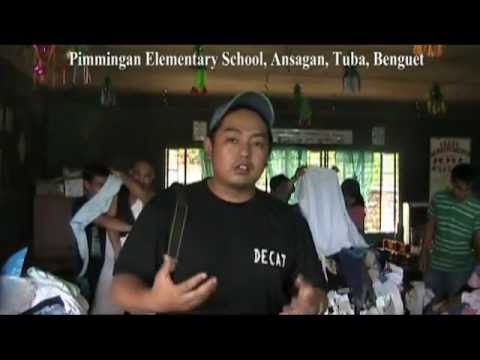 The Sports Program – Basketball Tournaments
Since 2011
 COMMUNITY GATHERING
Cultural Get Together
Recognition and Accreditation as a Legitimate Non
Government Organization (NGO)
Save the Trees Movement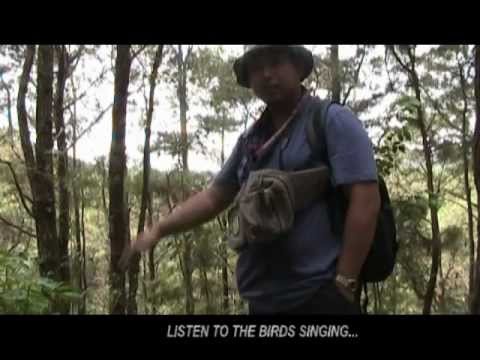 Watwatworld Dinner for a Cause for the benefit of an
ovarian cancer patient
 Sagada Municipality Community Outreach 
Sagada Festival update:
DAY 1: In Feb 1, when we arrived, we went to Ligaya's Country Log Cabin. It is a very cozy and romantic place. After leaving our things, we immediately went to the municipal hall. We first went to the office of the Chairman of the Festival, the Vice mayor for a courtesy call. It was a good timing because most of the councilors were also there, and so we had the chance to discuss what DECAT is and our participation in the festival. After the vice mayors office, we went to the house of Lynette and we were served with pinikpikan and etag and vegetables and white beans and sweet corn for dessert! After our late lunch, we went to the Mayor's office for another formal courtesy call. Mayor Latawan gave us a warm welcome. A courtesy call is a sign of goodwill and respect to those who are leading the local community. After the courtesy call, we went to see the echo valley for 30 mins than went straight back to the log cabin to get the things for the DECAT film Showing. It was another 2kilometer walk from Poblacion. By 6pm, we were already setting up and by 7:30pm, the people were already watching the local igorot movie "ulila", followed by an action movie for the kids "transformers". Around 300 people came to watch. By 11pm, we were packing up and by 12:00 midnight, we were walking bak home to our log cabin
DAY 2: n the morning we went to visit the Sumaguing cave, then the hanging coffins, then the hundred coffins, then the different dap-ays scattered all over Sagada. Dennis also explained the traditions behind the Dap-ay and we also talked to some residents about the dap-ay system. We also went to the rice paddies. By afternoon, we went back to the log cabin to prepare for the Community night were Decat sponsored the prizes (3 bibles and 3 purpose driven life books) for the winners of the quiz bee. By 9:00pm , Decat, through Dean, gave the prizes to the kids who won the quiz bee challnge of St Mary's Church. The next activity was the Muay Thai Event, since there was no Media people around, DECAT had to cover the event (photo and video) for the municipality. By 1:30am, we were walking back home…
Day 3: DECAT joined the ETAG Festival parade. We were just behind the group of the local officials and festival committee. We were number 8 in the list of participants. We received many positive comments on our banner – tarpauline becase it was showing our achivements in pictures and not big bold letters. By 10:00am, we went to Radio Sagada, we were invited by Decaton Gina Dizon (one of the earliest registered Decatons) to talk about the meaning and purpose of DECAT. We finished around 11:00am. After the Radio interview, we were invited to eat at the 4rth floor of the municipal building. We were given 9 stub tickets by a staff of the festival committee. But before that, we witnessed the unveiling of the SEAL OF GOOD HOUSE KEEPING wich was awarded to the municipality ofd SAGADA. Only 4 municipalities have this seal – which means the DILG and COA found no annomalies in the transactions of the local government unit. We covered the event. By 12:30, the door was open and we went to get our food… rice, etag slice and boiled nuang. After eating, WE went around the festival trade fair booths then went to visit Sagada Homestay Inn, and a few more relatives of Decaton Dennis then we went back to the log cabin to prepare for the Search for Ms. Sagada where our Decat PRO is a Judge and DECAT sponsored the trophies for the event. By 10:30pm, we were walking balk home to the log cabin.
 Day 4: Decat attended, documented and actively participated in person with the street dancing competition and cultural performance at the open ground. The cultural performances were very educational. We also joined the open bendian dance. Since it was impossible to go home to baguio due to so many people wanting to go home and few buses, we decided to stay for another night. By lunch time, Vice Mayor Yodong invited us for lunch at his house. It was a very good meal. Etag and inanger, and kimchi, and adobo, and buker, and ugsa! After eating, we went to the aunt of Decat Dennis , the old house of Decaton Dutsen Banda-ay, and left our things there. While I was preparing the requested initial photos to be published, the rest of the group decided to go for another echo walk adventure. By 7pm we were having bonfire in the dap-ay of Sagada Homestay while tinunuing bangus, By 8pm we ate… pinikpikan, bangus and inanger nga baka. By 9pm, we went to cover the Search for ms. Gay Sagada. Mayor Latawan was there and together with the DECAT group, we shared some bottles of cold san mig light while enjoying the bonfire. Mayor Latawan offered DECAT a free breakfast of choice and we gladly accepted :-). BY 1:00 am we were alking back home. But we did not sleep until 3:30 because we all watched the videos and pictures using the projector while eating the big diket – patupat given to Amee and Sunshine during the community cultural dance. hehehe DAY 5: By 7am we went to the restaurant for the free breakfast courtesy of Mayor Latawan. BY 9am we were already waiting for the bus. By 10am the bus arrived. By 10:15 am we were already bound for Baguio City.
Tree Planting
Community Livelihood Program For Women
WATWATWORLD BASKETBALL CUP II 
WHOLE YEAR CULTURAL TRAINING PROGRAM
La Trinidad Central School sy2012 – 2013
ONE NATURE, ONE COMMUNITY
Plant a tree project, July 28, 2012, Puguis , Longlong Communal Forest, La Trinidad, Benguet
Organized by Dean Cuanso and DECAT Organization
Balili River Community Cleaning Project Of the Municipal Government
THANK YOU! SPONSOR A BAHAG AND TAPIS PROJECT, A SUCCESS! 
It all started with a dream that someday, somehow, the cultural students of La TrinidadCentral School will have a complete set of Bahag and Tapis for them to use during their performances. That dream became a reality!